Retreats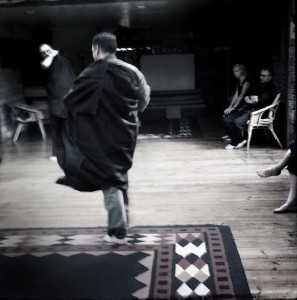 We hold regular day retreats on the first sunday of each month at the Wynford Community Hall in Islington. The retreats are from 9.45am to 4pm and cost £15. There will be zazen, kinhin, usually a talk by Mike Luetchford and discussion and a quiet lunch (bring your own food). Mats are provided, but please bring your own cushion(s).
Some sitting experience is desirable, so if you are new to us please come along to wednesday evening zazen at the Lumen church first.
Wynford Community Hall is in Risinghill Street, Islington N1 9SY opposite the south end of Chapel Market. The hall is on the right at the end of the street and has an entry phone next to the gate where you should buzz to be let in. The nearest tubes are Islington and Kings Cross.
Contact us via our contact page for more information.
Balancing Body and Mind – Zazen and talks on the Buddhism of Zen Master Dogen
Mike Luetchford will be leading the annual UK Dogen Sangha summer retreat at Anam Cara retreat centre in Inverness from the 26th to the 29th of May (starting at 6pm on the thursday evening). Booking is direct with Anam Cara. The retreat is limited to 15 places, so early booking is advised, and as at 6th of January flights from London Luton to Inverness are available with Easyjet from £75 return.