The Tavistock Place Sitting Group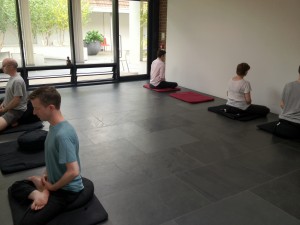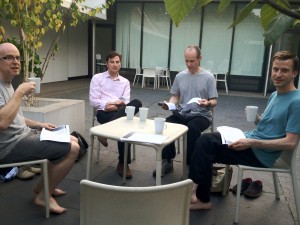 We sit every Wednesday evening at the Lumen URC, 88 Tavistock Place.
Please arrive at 6.45pm to allow time to get ready for the sitting, which begins at 7pm. To be comfortable whilst sitting it's best to wear loose clothing, preferably dark. If you haven't sat with us before, please arrive at 6.35pm so we can show you the ropes. We spend one hour in the zendo – two 25 minute sessions of zazen with 10 minutes of kinhin (slow walking) in between. After that we have tea and discussion. The talks are often wide-ranging and free-form in nature, but we try to keep a loose focus around the teaching of our sangha rather than "Buddhism" in general." We ask for a contribution of £5-10 towards our expenses, but if you really don't have money please come anyway.
Ketsudo Tom Brodie and Matt Greenshields currently run and organise the group in central London, because they enjoy the practice of sitting with others regularly. Dogen Sangha UK's teacher and founder, Eido Mike Luetchford often joins us to give a talk at our monthly day retreat when he's able.

Jikido Andrew Deakin founded the group after meeting Mike Luetchford in Tokyo in 1998, when he was directed to Gudo Wafu Nishijima's talks and sittings. Mike introduced him to the practice of zazen and the philosophy which attempts to describe the nature of experience and existence. He received dharma transmission from Mike in 2013.


View Larger Map